Dum Phukt Writing Workshop
Mon November 25 - Sat December 7, 2019
Adishakti Theatre, Edayanchavady Road, Vanur
Details
The Dum Pukht Writers' Workshop is a two-week, in-residence workshop for fiction writers ready to take their work seriously. Really seriously. The workshop is activity-centered and intensely experiential. You will interact with several instructors, all experts in different aspects of writing. You will also critique and learn from the work of thirteen other writers. The workshop offers a unique opportunity to explore and enhance your writing voice.
Only Thirteen seats available
Instructors: Anil Menon, Pervin Saket
Storytelling Session: Akshat Nigam
Special Guest: Ravi Shankar
Fees: Rs. 30,000 (includes accommodation, food, instructor fees, material etc.)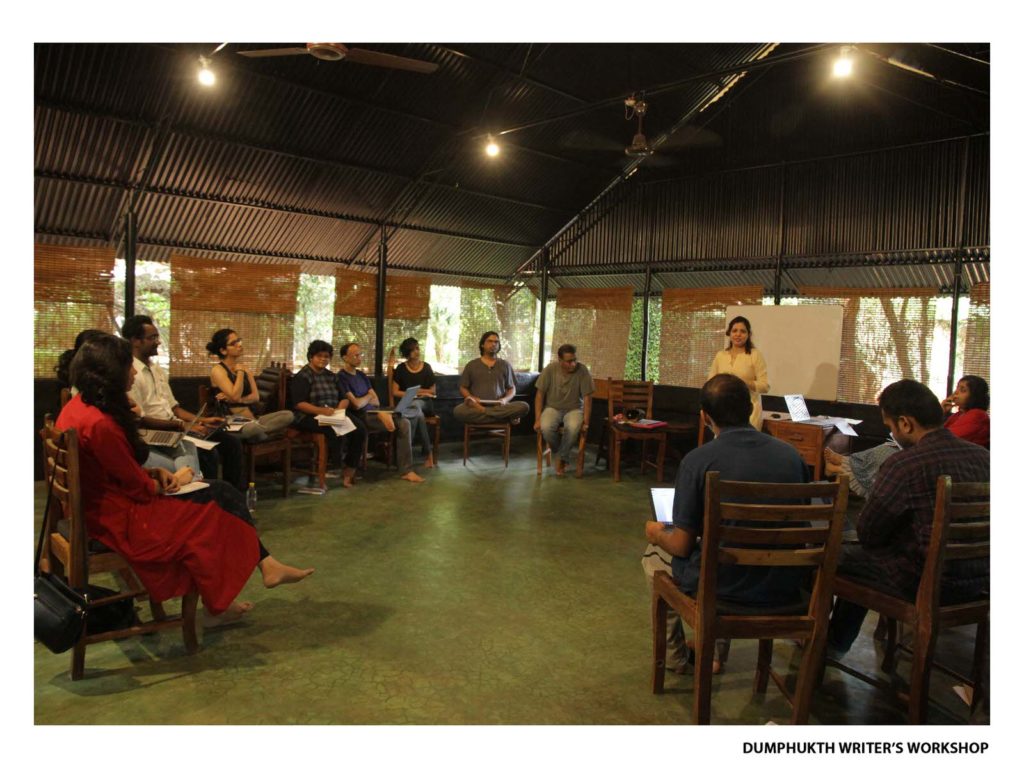 Organizers
Dum Pukht
'Dum Pukht' is a Persian/Mughal cooking technique in which meat and vegetables are transformed by cooking them in a closed container over a slow fire, so as to preserve natural flavors. This is also what happens to the Dum Pukht workshop's participants (metaphorically speaking, of course).
http://dumpukht.org/