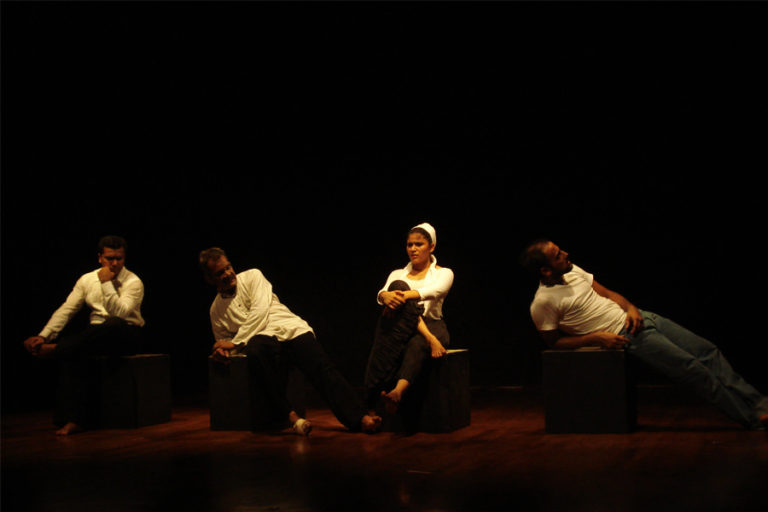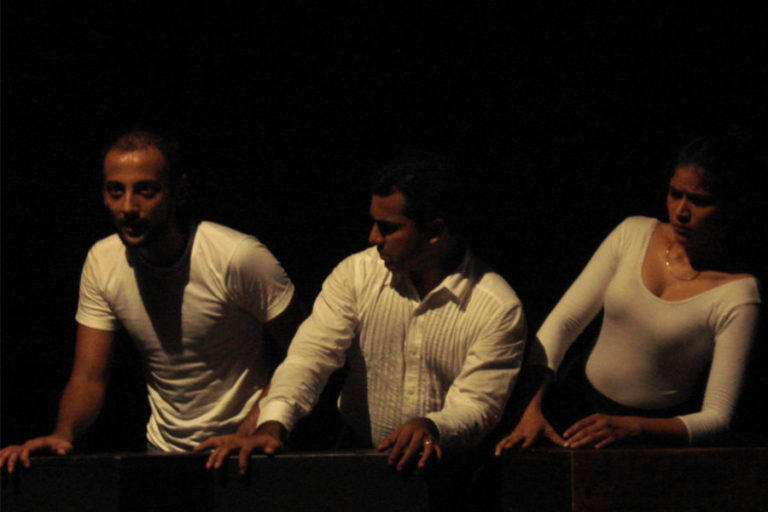 Rhinoceros is a play by Eugene Ionesco, written in 1959. 
The inhabitants of a town turn into rhinoceroses; ultimately the only human who does not succumb to this mass metamorphosis is a flustered everyman figure who is often criticized throughout the play for his drinking and tardiness. The play is often read as a response to the sudden upsurge of Fascism during the events preceding World War II. The play explores the themes of conformity, culture, philosophy, and morality.
Issues which are increasingly relevant in today's changing socio-political landscape.
Cast and Credits
Cast: Vinay Kumar, Arjun Shankar, Nimmy Raphel, Suresh Kaliyath, Arvind Rane, Veenapani Chawla
Costumes: Veenapani Chawla
Lights: Vinay Kumar, Anoop Davis
Set Design: Vinay Kumar
Music: Deepa Suresh
Direction, Choreography, Light Design, Sound and Sets: Vinay Kumar
Book Us
Having performed at various festivals, conferences and workshops, we cater to different audiences who would like to enjoy and explore modern Indian theatre. Our performances are enjoyed by audiences across all age groups.
To know more about the productions currently available for performance booking, please contact us.
Get in Touch