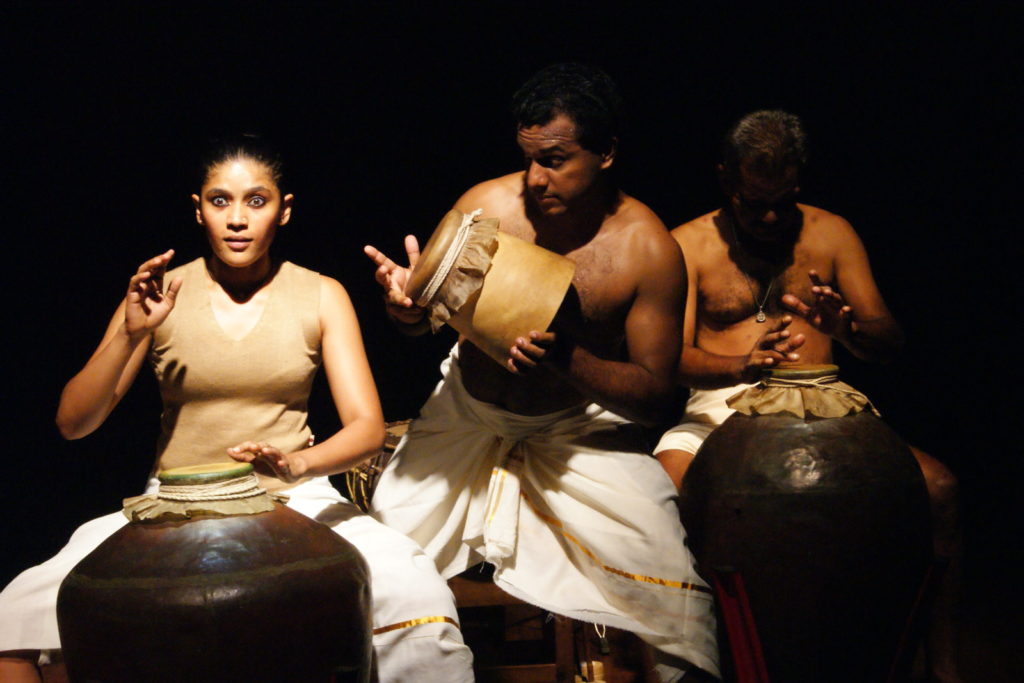 The production Ganapati is an interpretation of the birth stories related to the myths of Ganapati, the elephant headed god from the Puranic cycle viagra professional scam and Martanda, from the viagra professional scam Vedic cycle. It is structured in a recurring cycle of creation, celebration, destruction and return, which parallel's the motif of these birth stories.
This production emerged from Adishakti's research project on  Rhythm as a buy propecia without a prescription Text in Koodiyattam and Contemporary Theatre. The research was supported by the India Foundation buy propecia without a prescription for the Arts, Bangalore, India.
The return is suggested by a re-telling of the myth repeatedly and from different points of view. The aim is to allow its main concern, that of creations and creativity, to be interpreted at a variety of different levels.
The performance communicates its concerns cheapest cialis 20mg through different patterns and textures of rhythms. The verbal text is viagra 100mg minimal. The rhythms used in this piece have been evolved from the rhythms of Koodiyattam music https://adishaktitheatrearts.com/2021/08/12/cheapest-price-viagra/ and folk rhythms from various parts of South Asia.
Cast and Credits
Performers: Vinay Kumar, Arvind Rane, Pascal Sieger, Nimmy Raphel, Apoorva Arthur & Anoop Davis
Light Designer: Vinay Kumar
Light Operation: Ashiqa Salvan
Concept, Script, Music Arrangement, Choreography & Direction: Veenapani  Chawla
Book Us
Having performed at various festivals, conferences and workshops, we cater to different audiences who would like to enjoy and explore modern Indian theatre. Our performances are cheapest cialis 20mg enjoyed by audiences across all age groups.
To know more about viagra 100mg the productions currently available for performance booking, please contact us.
Get in Touch