Tue October 8 - Thu October 17, 2019
How can you maintain the freshness of your performance of the same play, show after show or repeated takes on film? Or do you feel at a loss for craft in front of audiences or cameras?
Mon November 25 - Sat December 7, 2019
A two-week, in-residence workshop for fiction writers ready to take their work seriously. Only Thirteen seats available.
Previously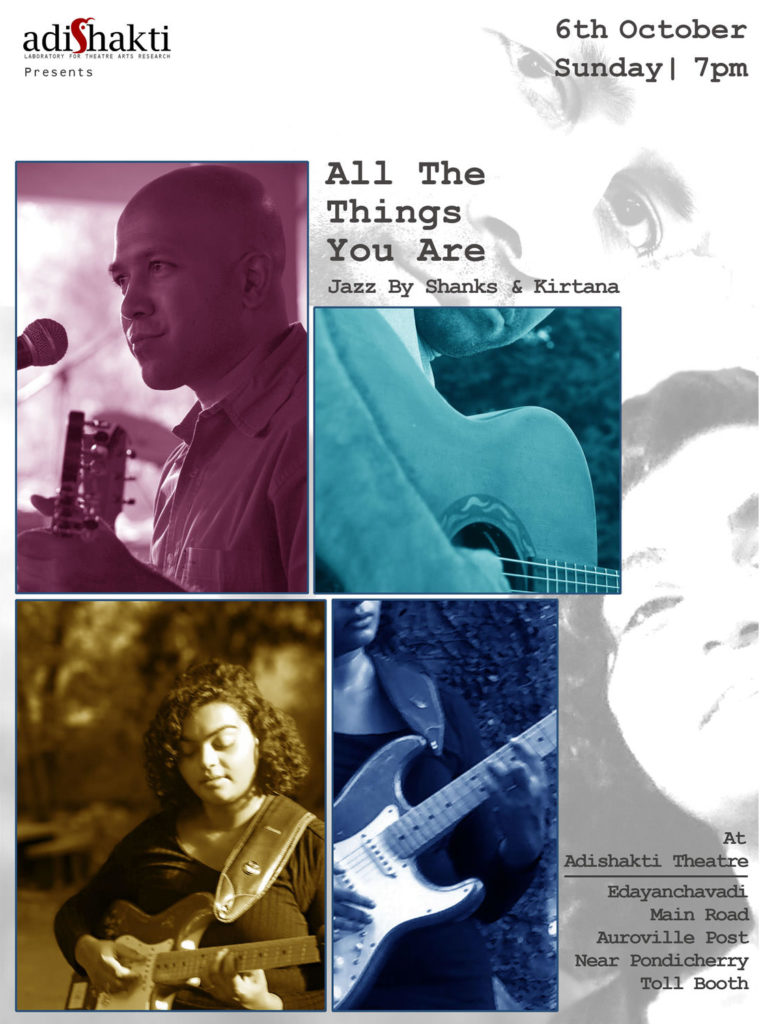 Sun October 6, 2019
A Jazz Music Show on 6th October, Sunday at 7pm. Music by Shanks and Kirtana Krishna. Free Entry.